Last updated on June 14, 2021
Here are some pictures from a small display at the annual D-Day commemoration at Fort Taber in New Bedford, Massachusetts, June 2012. Fort Taber is a 19th century fort that is not that much different from fortifications made in Europe at the same time and later used by the Wehrmacht as munitions depots and for other purposes. This vignette depicts the work stations of a Hauptfeldwebel and Schreiber in the Kompanie-Schreibstube.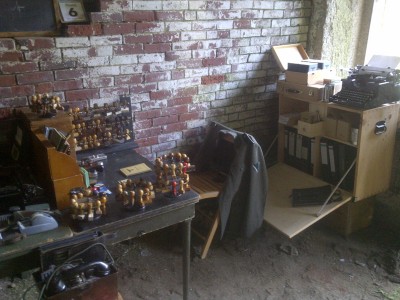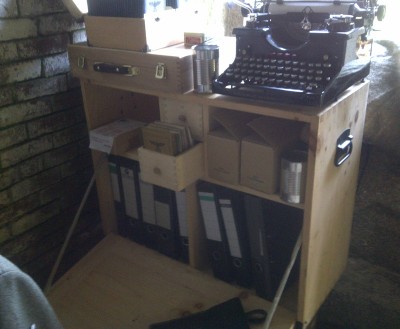 The folding table is stocked with supplies for filling out the Soldbuch. The field desk has binders and also some small boxes to keep supplies organized. On top of the field desk is a wooden box containing the Wehrpässe for the Kompanie, and a 1935 typewriter.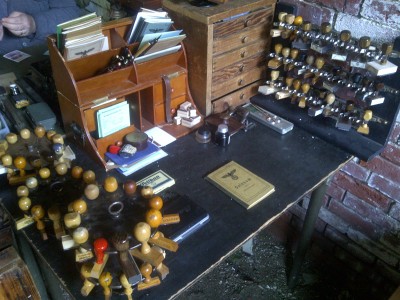 Work station with stamps and stamp stands, period type bakelite and metal stamp pads, pens, ink, a small rocker blotter, pencil tin, etc.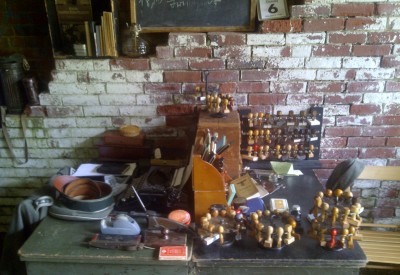 Two work stations facing each other seems to be a common feature in original Schreibstube photos.