Last updated on April 30, 2023
I picked up a few used Leitz binders recently.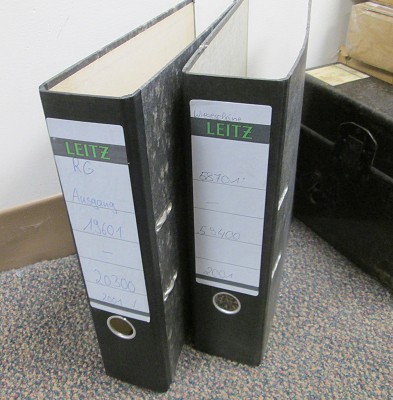 The new spine labels obviously are not period-looking. I have previously made some different period-type labels using graphics from wartime office supply companies but for the sake of variety I wanted to do something different with these and I decided to try to make a real Leitz label. Leitz started making these binders around 1900 and the look has not changed all that much. The label has certainly changed, the old-style logo had almost Chinese-looking characters. I finally found a picture of the original logo that was good enough to copy so I worked up a new spine label with the old-style logo.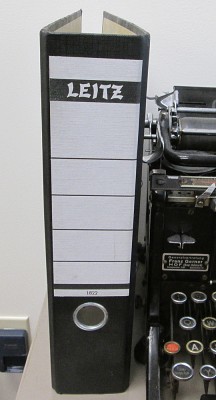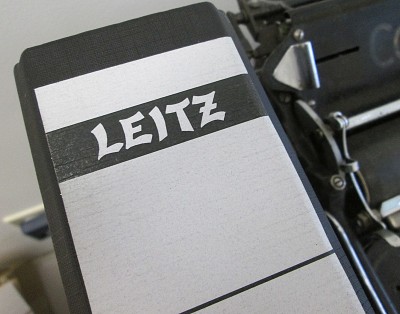 I still do not have an original wartime or pre-war label that I could copy exactly so I had to use some creativity here but I am pleased with the result. Here is a PDF:

Leitz Binder Labels
Cut carefully just inside the borders. These are sized for 3″ binders. New Leitz binders are available from Empire Imports.