Last updated on June 16, 2021
I recently picked up this vintage German bottle of oil for bicycles, sewing machines and typewriters. It has a Bakelite cap and remnants of the old oil inside.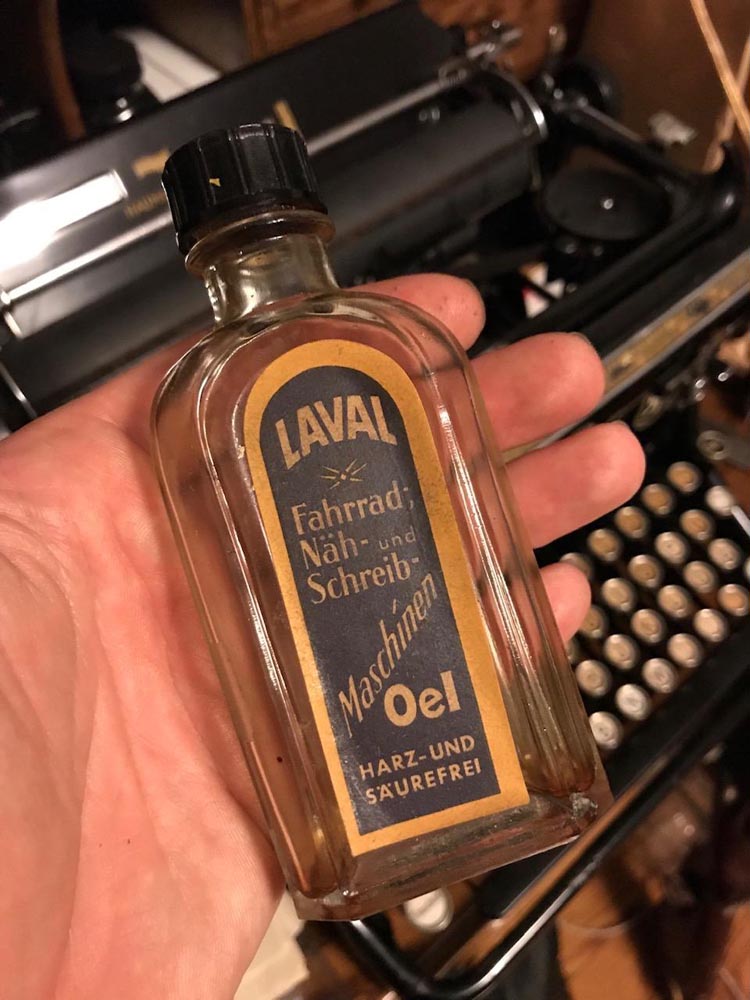 I made a reproduction of this label. Print it on newsprint or some other thin, off-white paper with a bit of texture.