Round Military Unit Stamp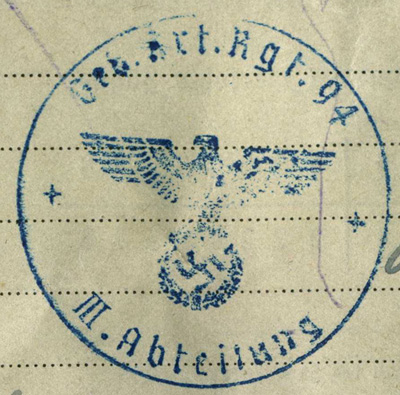 This is perhaps the most typical and common type of stamp used on military documents during the Third Reich. Stamps like this were made for military units from Kompanie level to Bataillon, Regiment, Division and all the way up to the highest levels of command. Most stamps on personal paperwork and identity documents were Kompanie or Bataillon level stamps. This stamp, known as a "Dienststempel" (service stamp) was the official seal of a unit and was used to make official entries on a myriad of different documents. In some cases, instead of the name of the unit, the Feldpost number was used instead (see below). These stamps show a lot of variation but generally the eagle design was the same for all branches of the Wehrmacht (the Heer, Luftwaffe and Kriegsmarine) as well as for the Waffen-SS, and even a number of civil administrative authorities.
Round Feldpost Number Stamp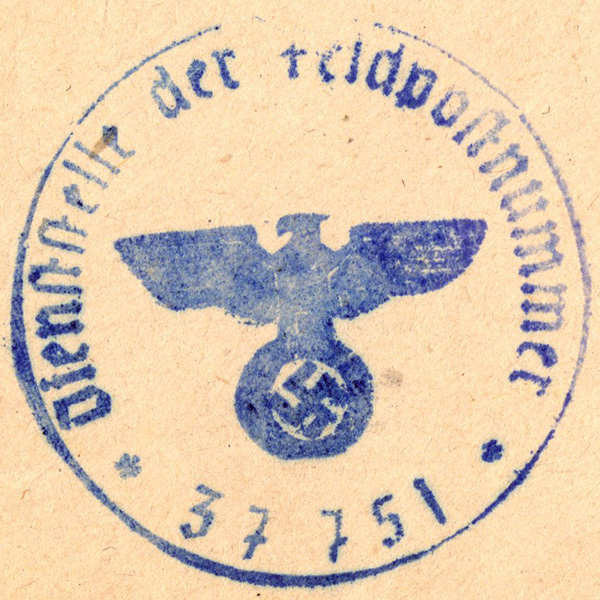 Round Feldpost number stamps were made in a variety of styles. These Feldpost number stamps were intended for use on military mail but were used in identity documents as well. They are very common on many types of original wartime military documents
Round Civil Authority Stamp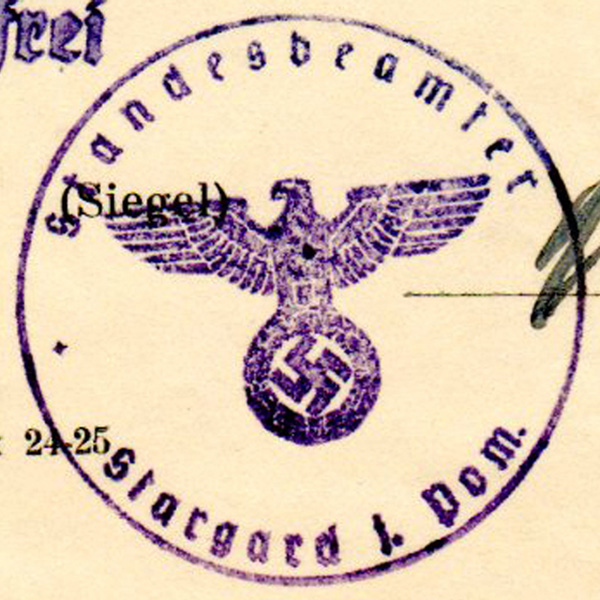 Many civil authorities used the same kind of round "Dienststempel" as military units. These are found on civilian and military documents. This example is from a death certificate issued for a soldier who was killed in the war. The certificate was issued by a local bureaucratic authority in Stargard, Pomerania.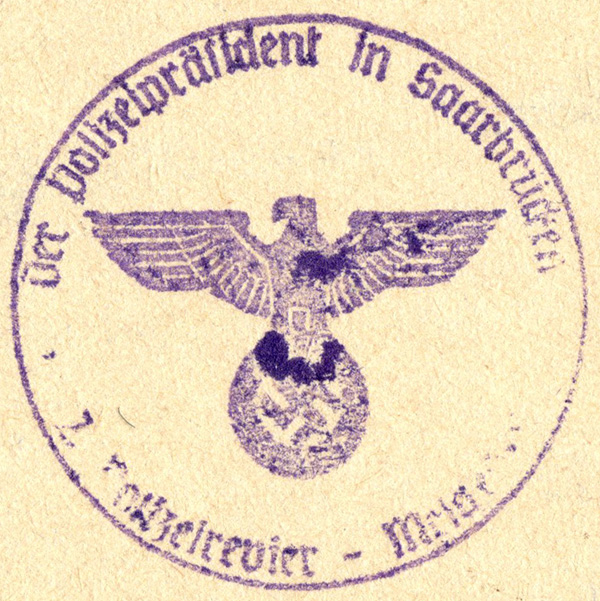 Another civil "Dienststempel," this one for a police unit.
Nazi Party Round Eagle Stamp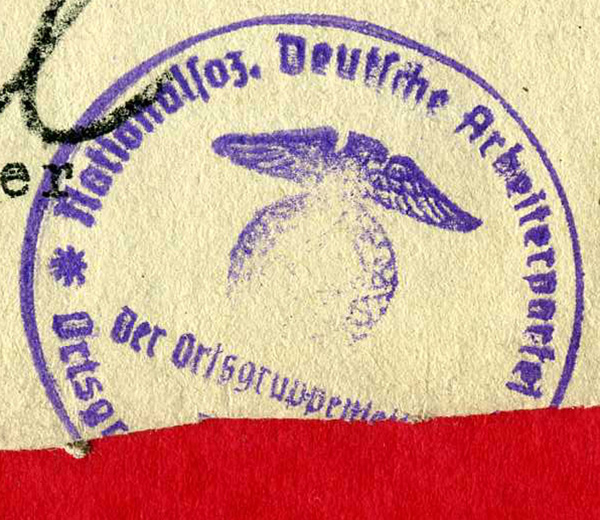 The fragmentary stamp at right is typical of stamps used by Nazi Party functionaries. This distictive type of national eagle and swastika design was used almost exclusively by political organizations- in this case, a local unit of the Nazi Party. This stamp was on a document issued by local government to a Heer soldier certifying that his residence had been destroyed by enemy bombing.

One-line stamps with designations of military units were common on documents issued by the military, including identity documents. Similar stamps were used as property markings on uniform and equipment items. This stamp for the 1. Kompanie, Landesschuetzen-Bataillon 320 is from a soldier's Wehrpass. The font and ink color on stamps of this kind varies hugely.
Many documents used rubber stamps with place names. Often, official documents needed to be signed by a superior along with the date and the place where the document was issued or authorized. This Berlin-Schoeneberg stamp is from a Wehrpass
Military Feldpost Letter Stamp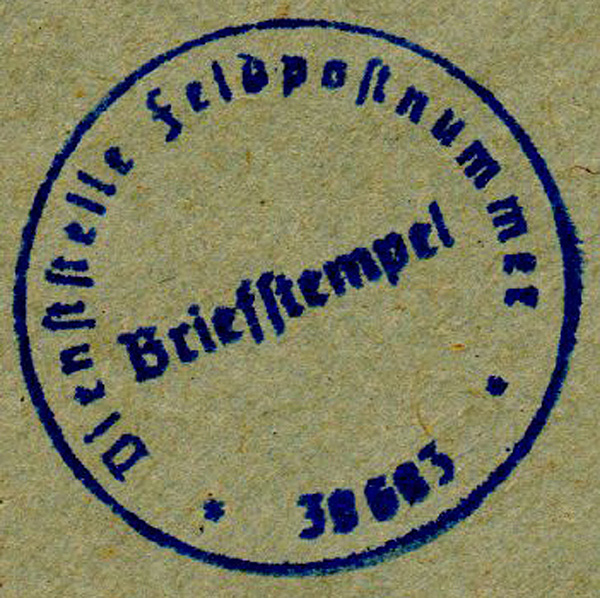 Similar to the round Feldpost number stamp above, this stamp from a soldier's letter home was used by a military unit solely for stamping outgoing field post letters.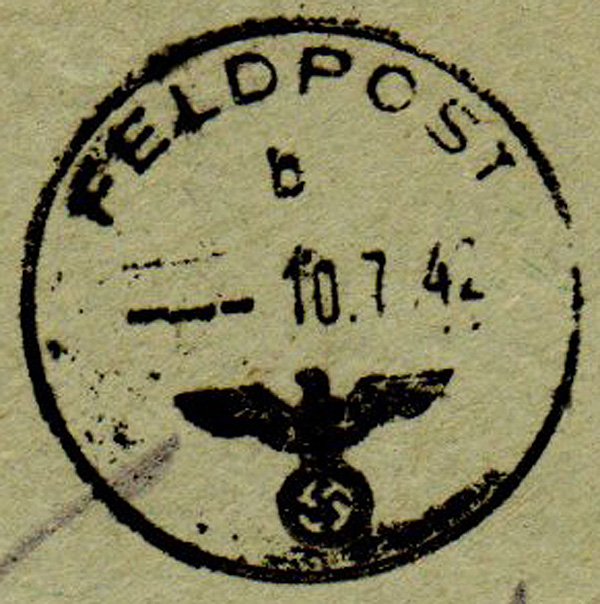 This is the typical postal cancel used by the Feldpost system that brought mail from the front to family and friends back home. This letter was mailed in July 1942.